A curated resource distribution platform for creator/maker community
Handpicked articles, news, tools and resources collected from 80+ sources sent once a week
A weekly publication for side hustlers and indie makers
This Week
​​We Don't Need Data Scientists, We Need Data Engineers
​A retrospective of incorporating nostalgia in design
​​Riding the Wave: Justin Jackson on His Startup Journey and Finding Market Fit
​​​Differentiation Strategy
​How to measure technical debt
How the curation process works
I read more than 50+ websites, 30+ newsletters and many sub-reddits to curate the best and interesting content for the readers. Here is the full list.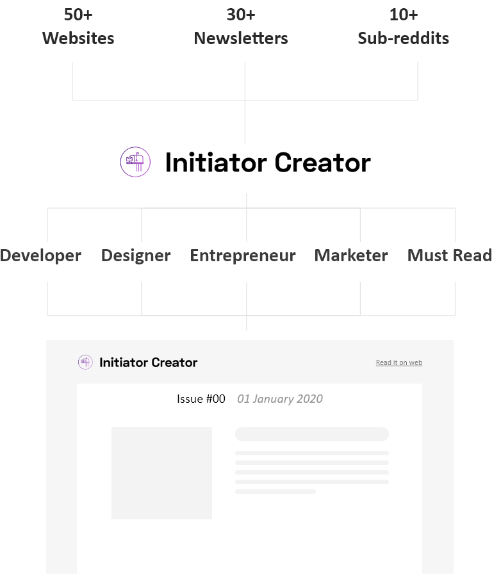 If you're a side hustler, indie maker, digital nomad, serial entrepreneur and creator, then this newsletter is just meant for you!
A weekly publication for side hustlers and indie makers
Built with
ConvertKit is an email marketing platform that lets you build an email list, send email broadcasts, automate sequences etc.
Google Workspace is the suite of cloud computing, productivity and collaboration tools, software and products.
Airtable is a spreadsheet-database hybrid low-code platform for building collaborative apps.
A Managed Cloud Hosting Platform Where Teams Can Build, Deploy, Scale & Manage Web Applications.